Technocrats: The Tech Club is aimed to share our passion for technology by imparting to students about the current development in the field of technology. Tech Club will organise several events which will truly promote the technical knowledge of the students and help to work among inter-discipline. In Tech Club, our mission is to empower our Technocrats to become techno-savvy and provide them with the necessary skills for successful careers. We want to facilitate an ample amount of recruiting opportunities and foster social and professional networking within the college and beyond.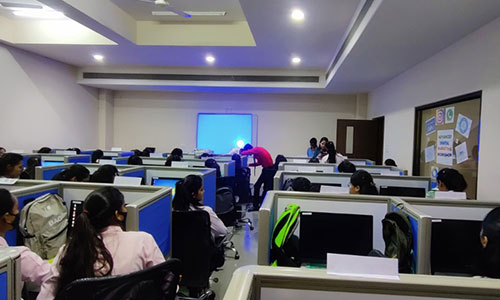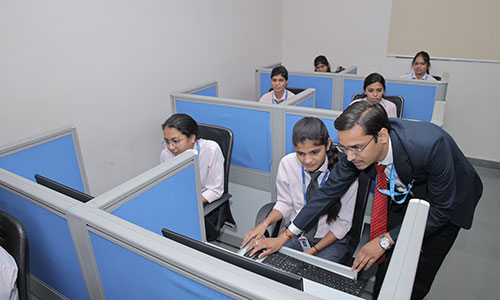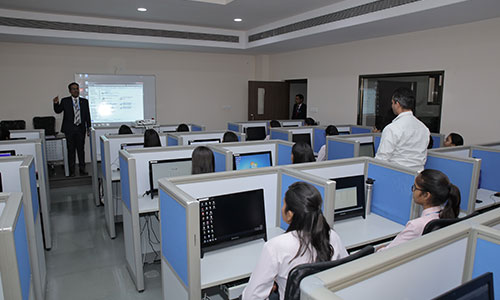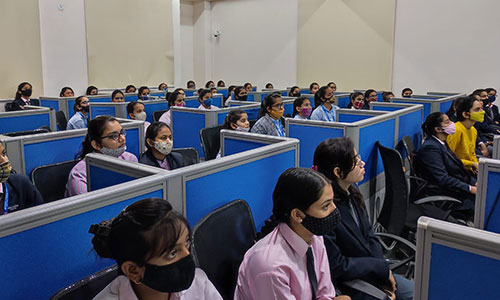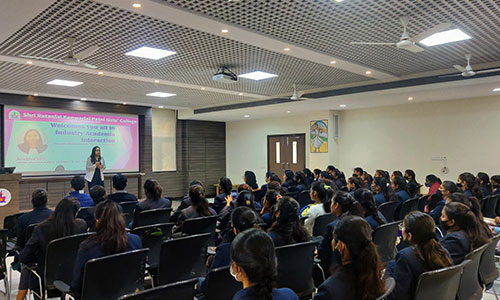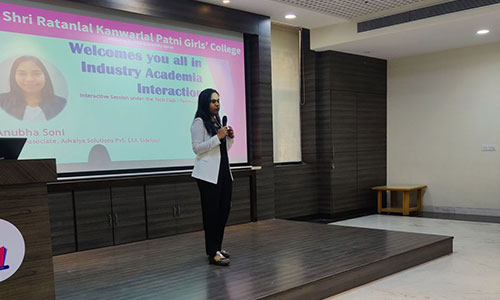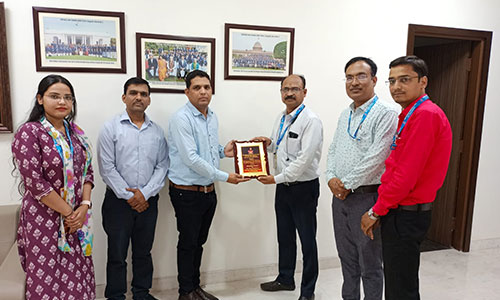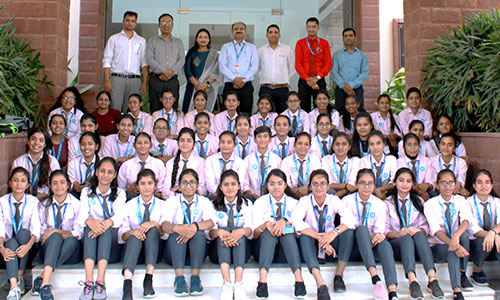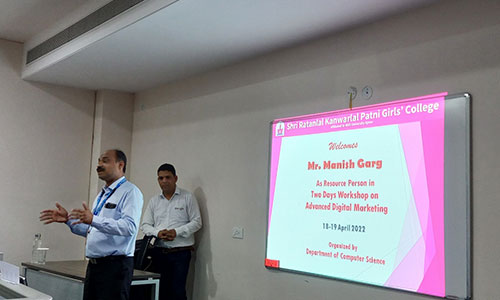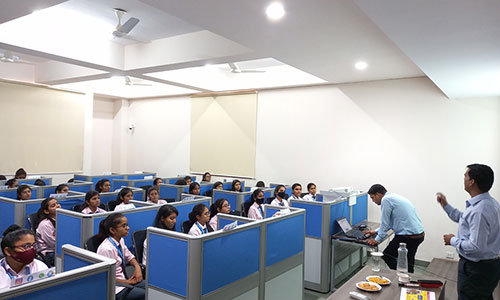 Coordinator
1. Mr. Ravi Soni
---
Co-cordinator
1. Mr. Ankit Khandelwal
---
Members
1. Mr. Puneet Tak
2. Ms. Shweta Sharma
---
Office Bearers
1. Deepika Debey (President) B.C.A. Part- III
2. Shivani Jain (Vice President) B.C.A. Part- I
3. Bhawna Malakar (General Secretary) B.C.A. Part- III
4. Anjali Goswami (Joint Secretary) B.Sc.B.Ed.Part-III
1. Workshop on using Productive Apps and Website: To inculcate the importance and dire need of using productive apps and websites, a workshop was conducted by the Techno Club and Department of Computer Science for the students. Mr Ravi Soni and Mr Ankit Khandelwal demonstrated the use of productive apps like Google Docs, Google Drive and other social media apps.
2. Industrial Academia Interaction (Ms Anubha Soni, Software Engineer, Accenture) - Industry-academia Interactions are instrumental in advancing research and creating a skilled workforce. To bridge the gap between academics and the industrial environment, Tech Club invited experts from the industry to interact with the students and guide them on how to prepare for the corporate world. Ms. Anubha Soni (Team Lead, Accenture) interacted with the students and share her experience and journey with the students. She also guided them on how to enhance their skills to grab opportunities and excel in careers.
3. Workshop on Advanced Digital Marketing: Department of Computer Science and Technocrats – The Tech Club organized Two Days Workshop on Advance Digital Marketing. The aim of conducting this workshop was to instil in the students the basics to advance level of expertise in handling various tools of digital marketing in popular social media apps like WhatsApp, Facebook, Instagram and Google 360.
We believe in a practical and interactive way of learning. Our club is divided into three committees: Teaching, Event and Social-Media, for the efficient and structured flow of the Club's activities. Intra-club, Inter-Club & Inter-College competitions are also conducted by the club for boosting everyone's spirit. Activities to be considered under the Club:

The activities of the club have been well formulated to develop the interest and competence of the students in the related technologies with emphasis on applied aspects of the concepts. The club envisages the following broad activities.

1. Learning through technical magazines and journals.
2. Learning basic computer software and application to enhance productivity.
3. Hands-on workshops on the latest software tools and technology.
4. Celebration of various Days in the domain of club theme
5. Paper writing and presentation.
6. Quiz and discussion on club themes and related topics.
7. Interaction with eminent industrial and academic experts in the domain of club theme and arranging.
8. Industrial and institutional tours.
9. Considering industrial R & D projects in the domain of club themes.
10. Organizing Tech Fest/ Tech Week.